Team Members
Vidya Bal – Founder Member and Adviser
Well-known feminist Vidya Bal was a key person in founding the Nari Samata Manch. She
worked consistently for women's cause through Nari Samata Manch and other initiatives.
She was journalist by profession, worked as an editor of Stree magazine and later started
magazine 'Milun Saryajani' which is committed to cause of gender equality.
Present Team of Nari Samata Manch
Sadhana Dadhich – Founder member and Chair at present
Sadhana is a physiotherapist by training. Throughout her life she is active in social field and
associated with women's movement and other progressive movements. She has been active
in the initiatives of Nari Samata Manch and instrumental in keeping Manch activities time
relevant. She is also keen for organization development and capacity building of Manch team
members
Neeta Shah – Secretary
Neeta is a retired teacher and also served as a Principal in a high school. She is associated
with Marathi Vigyan Parishad and many progressive initiatives. She is long time associate of
Nari Samata Manch
Alka Potnis
Alka handled responsibility of accounts and administration for twenty years. Recently she got retired from that task. She was requested by Manch members to take a new role as a treasurer and we are happy to have her as our trustee.
Shubhangi Deshpande – Member
Shubhangi has a long career in insurance field and recently got retired as a divisional
manager in New India Insurance. She is associated with Andhshraddha Nirmoolan Samiti.
She is a part of women's movement and associated with Manch for many years.
Sunita Bhagwat – Member
Sunita is a committed teacher and long time associated with Nari Samata Manch and other
organizations in the family of Nari Samata Manch.
Dr. Vineeta Bal
Vineeta is an eminent immunologist in India. She served a long term as scientist in the
National Institute of Immunology. She was a member of the Prime Minister's task force for
Women in Science under the Ministry of Science and Technology. She is a proponent of pursuing feminist ways to technology and associated with women's movement for long.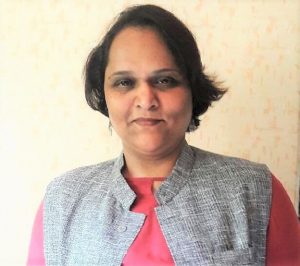 Preeti Karmarkar – Managing Trustee
Trained as a Social Scientist and Gender expert, Preeti is associated with Nari Samata Manch since 1998. She has 22 years of experience in social development field in the areas of grassroot mobilization, project development and Management, M&E, policy as well as investigative research and NGO management with national and international exposure. She is an experienced gender trainer and provide consultation for gender integration in programme. She also provides training/consultation for implementation of Sexual Harassment of Women at Workplace (Prevention, Prohibition and Redressal) Act, 2013 and work as external members for renowned organizations. Earlier she has worked at Women's Studies Centre (University of Pune), YASHADA and BAIF Development Research Foundation.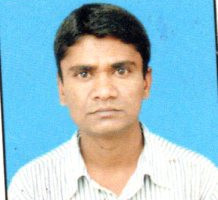 Jagdish Kasbe
Jagdish did his masters in social work. He has a lot of experience of working with communities and especially men with respect to gender sensitization. He coordinates activities at school and at community level.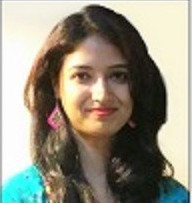 Sayali Oak-Deshpande
She has a bachelor degree in Human development and did her masters in counseling psychology. She worked at Stree Mukti Sanghatana and has experience of working with children. She is qualified to work with children with learning difficulties. She has also worked in Sundarabai Rathi school as a counselor. Her primary responsibility is to coordinate academic activities in school project.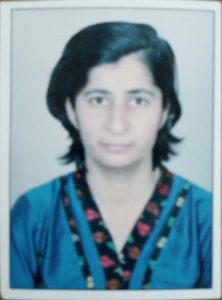 Prajakta U.V.
Prajakta has master's degree in Sociology and completed PG diploma in family and child counseling. She has experience of working in the field of child rights and is committed to work on the issue of child sexual abuse. She has worked with NGOs such as Snehadeep, Aalochana, Sevadham Trust and Prayas. Through Aalochana, she was actively working with children for their creative expression. She has also worked with Nari Samata Manch towards data collection of the study on Health Status of Katkari women in Mulshi block of Pune.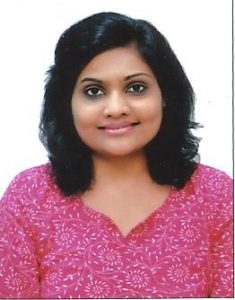 Poonam Jungare
Trained in Psychology, Poonam takes care of counseling of the people who approach to our 'Speak Out and Counseling Center'. She has relevant experience. She is passionate about counseling and always takes effort to learn further and update herself.
Kshitija Gosavi
Trained as an accountant, Kshitija has long experience of working in this field, has worked
with Swach, CEE and SNDT. She is taking care of accounts and admin side of Nari Samata
Manch.

Pallavi Dhavale
Pallavi helps the team in day today functioning and support to administration of Manch. Pallavi's assistance helps Manch to work smoothly in day-today functioning. With lot of hard work Pallavi successfully completed her master's in social work recently and now ready to take further responsibilities on the organization.